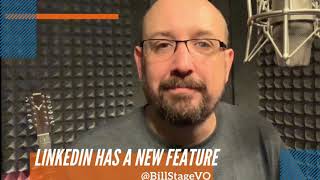 LinkedIn has a new feature that could be as beneficial to job seekers as it is to those looking to hire!
According to BusinessNewsDaily.com, users can now complete a short quiz to verify their proficiency in a number of skills from Excel and Power Point to Java and C++.
They estimate that you're 30% more likely to get a job if you complete a LinkedIn Skill Assessment. As an employer, this opens a great opportunity to find quality candidates more easily.
John Jersin, LinkedIn's vice president of product management says "each Skill Assessment is constructed through a rigorous content creation and review process in partnership with LinkedIn Learning, industry and subject matter experts." A recent study suggests that almost 70% of professionals believe "verified skills are more important than a college education."
Studies also find that 76% said they felt being able to "verify skills would help them stand out amongst other candidates." LinkedIn continues to be an invaluable tool for employees and employers alike.
For more small business solutions and inspiration go to BusinessNewsDaily.com