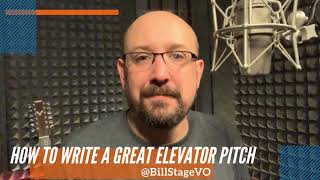 The elevator pitch may be less than 30 seconds long…but its impact should not be underestimated.
BusinessNewsDaily.com has some tips on how to make a great first impression with yours.
Before you start writing your elevator pitch…you must first know exactly what you're selling. Become an expert on the product, know who would benefit from it, and be able to paint a big picture to show value.
A good elevator pitch should include your name, title, company, what you sell, who you sell to, your unique selling proposition and a call to action.
Before you start delivering your elevator pitch, first make sure it's around 30 seconds long. Practice it in front of a mirror, don't speed through it…be conversational, smile and let your passion show.
Once you've nailed it…test it and tweak it. It may not lead to a job or even a follow-up question the first time you put yourself out there. But revising and testing it over and over is how you succeed.
For more small business solutions and inspiration go to BusinessNewsDaily.com