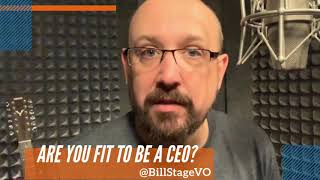 Ever dreamed of becoming a CEO? BusinessNewsDaily.com breaks it down for you, so you know exactly what you're getting yourself into. Or at least have a better understanding of how to get into the driver's seat.
The Chief Executive Officer is the highest-ranking person in a company…and with the biggest paycheck comes the most responsibility.
A CEO is sets the strategy to reach the vision or mission of the company. This involves making sure the right team is in place and identifying new roles that emerge.
Despite the growing number of social media pages claiming CEO…the path can usually come through a variety of professional and educational backgrounds and diverse experience is a stepping stone to becoming CEO of a high-profile organization.
The success of a CEO depends on a variety of skills, including management, motivation, decision making, understanding of growth metrics and public relations experience…among many others.
But above all…the most important trait of a successful CEO is passion. Passion leads to innovation and motivation even through hard times." For more small business solutions and inspiration go to BusinessNewsDaily.com